Call 01798 872323

Main Areas of Advice
Financial Protection
Whilst most of us are quite happy to insure our car, our house and our travel arrangements to their full value, often we take less care in making financial provision for ourselves and our loved ones against failing health or death.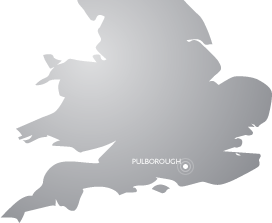 This brief guide outlines a few of the main options available when planning for the financial consequences of loss of life or health for individuals.

Term Assurance
Provides a lump sum or a series of monthly payments in the event of death over a specific term set at the outset of the contract. The amount of death benefit can remain level over the selected term or can be established on an increasing or decreasing basis depending on financial requirements. Options to renew or convert the policy before its expiry can also be included.

Whole of Life Assurance
Provides a payment of a lump sum whenever death occurs and can often be used in connection with inheritance tax planning. The premium can be guaranteed at outset or reviewable over set time periods. Reviewable premium contracts have an investment element which often reduces the initial premium, but introduces an element of risk not found in guaranteed premium contracts.

Permanent Health Insurance
Permanent Health or Income Protection Insurance is designed to provide you a regular tax free monthly income if you are incapacitated and unable to work due to illness or injury. The amount of cover is based on a percentage of your gross earnings and is suitable for both employed and self-employed people. There is no limit on the number of claims that can be made and if you are never able to work again the income will be paid until your selected retirement age (Max 65).

Critical Illness Cover
Provides a lump sum or series of regular capital instalments upon the diagnosis and survival of certain specified illnesses as set out in the policy. Cover can be over a specified fixed period or throughout life. Premiums can be guaranteed over a specified term. On a whole of life basis premiums will be reviewable after ten years, and then every five years.

A successful claim requires survival for an agreed number of days after the onset of the serious illness, although death benefit can be added at relatively small cost. Benefits can be linked to the Retail Prices Index.

Split trust may be used, to ensure payment on diagnosis of critical illness goes to the individual and any death benefit to the family outside of the estate for tax purposes.
Business Protection

The use of life assurance, critical illness and income protection cover can be tailored to financially protect a business in the event of the death, incapacity and diagnosis of a life threatening illness of key personnel in the business.
These types of cover can also be invaluable for shareholders of a small business to provide for family whilst ensuring the continuity of the business.