Call 01798 872323

How We Are Paid
We are a fee based practice. Our fees will be agreed with you, and they may be in the form of a fixed amount, hourly rate or a percentage of the funds under our investment managment.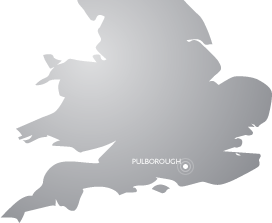 It is possible for the agreed fees to be paid to us directly or taken from the investments or pensions that we implement for you. .

We will usually take a servicing fee to cover the costs involved with reviews of your portfolio, ongoing servicing, our research and regulatory costs.

Treating Customers Fairly
At HB Cranfield Wealth Management we are committed to offering our clients the highest possible standards of service. In doing so we are pleased to support the Financial Conduct Authority initiative 'Treating Customers Fairly'.

We recognise that we and our clients have everything to gain if we look after your best interests and treat you fairly in all aspects of our dealings with you.

Our commitments to you

Provide you with clear information about the financial products and services we offer, including fees and charges.
Ascertain your individual needs, preferences and circumstances before recommending a suitable financial plan.
Only recommend a product that we consider suitable for you and that you can afford – and always the most suitable from the available options.
Encourage you to ask if there's something you don't understand.
Give you access to a formal complaints procedure should you become unhappy with our service.

How you can help us
Tell us as much as possible about your income and outgoings, to enable us to properly assess how much you can afford.
Let us know about changes that might affect your ability to repay a mortgage or meet a commitment under a policy.
Let us know if there is there is any aspect of our service, or a product we have discussed or recommended that you don't understand.
Tell us if you think there are ways we can improve our service.