Call 01798 872323

Main Areas of Advice
Investment Planning
Bespoke investment solutions should encompass different investment vehicles each of which will have specific characteristics beneficial to meeting a clients current financial needs, future objectives and tax position. A diversified investment portfolio is essential to help control risk and potential financial loss.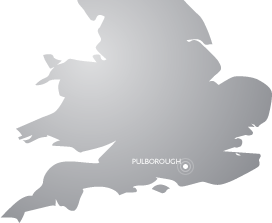 Investment – The Main Options
This is an at-a-glance guide intended to give you a quick snapshot of all the different investment vehicles that HB Cranfield Wealth Management will review and advise on:-

Bank and Building Society Deposit accounts
Cash ISAs

National Savings have a number of different instruments:
Fixed Interest Savings Certificates
Index-Linked Savings Certificates
Income, growth and Children's bonds

Asset-backed investments can be held in:

Stocks and Shares ISA's
You can invest the full £20,000 per year in the 2017/18 tax year. The Stocks and Shares ISA must include a stocks and shares element, often unit trusts, OEIC's or Structured Investments (see below).

Unit trusts / OEIC's
Lump sum or regular investment
Collective investments run by professional fund managers
Tax efficient medium to long-term investments for growth and income
Broad spread for greater security
Units priced on the basis of the value of the underlying investments
Income distributed or re-invested
Income and gains liable to tax unless held in an ISA
Annual Capital Gains Tax exemption to offset
Open-ended
Investment bonds (Onshore and Offshore)
Single premium (i.e. lump sum investment)
Medium to long-term investments
Tax efficient "income" withdrawals possible
No personal liability for basic rate Income Tax or Capital Gains Tax
Can be effective for managing an individuals overall tax liability.

Structured Investments

Lump sum, often fixed term investments
Contract terms fixed at outset
Often linked to the performance of stockmarket indices
Usually offer some protection against market volatility
Profits can be subject to income or capital gains tax depending on the contract

Risk Warning: - All asset-backed investments can go down in value as well as up. Past performance is no guarantee of future performance.