HB Cranfield Wealth Management Ltd
Our aim is to provide professional financial solutions to private clients and businesses to meet their needs and goals.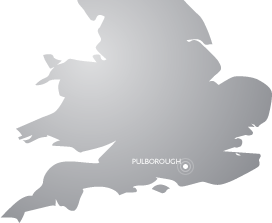 Our team of financial advisers at HB Cranfield Wealth Management Ltd has a wealth of experience in providing unbiased financial advice.
We provide bespoke advice in investment portfolio and management retirement planning as well as financial protection (for both individual and corporate clients), estate planning and general tax mitigation.
We provide a fully comprehensive and holistic service to all our clients, but will always take a lead from each individual client's requirements. We endeavour at all times to build long term relationships with clients as in our experience this is the best way to engender trust and optimise financial outcomes.
Many of our new clients are as a result or personal or professional recommendations from existing clients or firms of accountants and solicitors. We take this as a huge compliment and endorsement of our very personalised and professional approach.
Our administrative office is based at 62 Lower Street, Pulborough, West Sussex RH20 2BW. We also have meeting facilities in Central London. If you would like to speak with one of our team please call 01798 872323. Alternately, you can email us by clicking on contact us.
We do not use cookies on this website.